Meet Mitchel Sellers
CEO
/

Developer

/

Speaker

/

Flight Instructor

/

Community Contributor

/

Family Man
Mitchel Sellers is the Founder, CEO, and Director of Development for IowaComputerGurus (ICG) and serves as one of its core technical contributors. He has personally managed hundreds of successful website and application projects, served as an adjunct technology professor at Iowa colleges, and become a published author – writing and contributing to numerous articles and three industry-standard programming texts.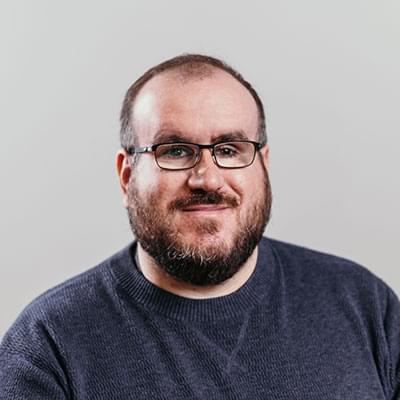 Professional Honors
His many accomplishments have been recognized, elevating him to fifteen-time Microsoft MVP, ASP Insider, DNN MVP, Microsoft Certified Professional, and Leader of the DNN Platform Advisory Group.
Mitch has a deep understanding of software development with a focus on architecture, standards, performance, stability, compliance, accessibility, and cost-effectiveness.
Mitchel is truly a 'guru' when it comes to .NET software. I've worked with quite a few DNN experts but Mitchel is the cream of the crop.
An Experienced Developer & In-Demand Speaker
He's recognized by the development community as an authority on building applications and enterprise websites on industry-standard platforms – including ASP.NET Core, MVC, Entity Framework, and C# – and deploying solutions across major hosting platforms, proprietary infrastructures, and major public clouds – including Amazon AWS and the Azure Cloud. These skills have made him an in-demand speaker at technology events around the world, both large and small.
Away from the Computer
When not working at a computer you will find Mitch enjoying time with his wife Lexi and their two children Graham and Nora. You might also find him teaching & sharing information in a different method, by sharing his love of flight with students. Mitch also volunteers as a pilot for Angel Flight Central, an organization that helps medical patients get the transportation they need utilizing donated aircraft and volunteer time.
Mitch and his family enjoy traveling the US and abroad as well, having visited almost all of the 50 states and more than 25 countries, he looks forward to introducing his children to the joys of travel.
Learn to Fly with
MS Flight Training
Mitchel can help aspiring, or experienced, pilots throughout their time working with aviation. Anything from an initial discovery flight to see if small airplanes are for you, to training for your next rating or endorsement Mitchel can help.
Start Training
Giving Back
Mitch believes strongly in giving back to the community and does so in a variety of ways, to a number of organizations that mean a lot to him & his family.